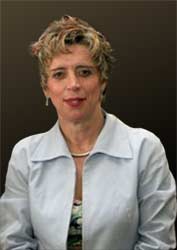 Your Royal Highness, Prince Khalid Al-Faisal bin Abdul Aziz Al-Saud, the Governor of Asir,
Illustrious Members of the Royal Family of Saudi Arabia
Your Excellency, the Portuguese Ambassador to Riyadh
Your Excellency, the Chairman of Painting & Patronage, Mr Anthony Bailey,
Distinguished Guests
Ladies and gentlemen
On behalf of the Portuguese Government and the other members of the official delegation accompanying me to Riyadh following Your Royal Highness' generous invitation, please allow me to state what an honour and privilege it is to take part in an event which symbolises a notable tribute to someone who is committed to furthering human knowledge in a wide range of fields, thus contributing to the endless and constant quest to expand universal knowledge.
May I also express through Your Royal Highness my sincere thanks to the Custodian of the Two Holy Mosques King Abdullah bin Abdul Aziz Al-Saud for granting his High Patronage over the current Painting & Patronage initiative. I would also thank through you His Royal Highness Crown Prince Sultan bin Abdul Aziz Al-Saud for so generously agreeing to formally open our painting exhibition.
I am also delighted to be able to attend the 2007 King Faisal International Prize Ceremony and to visit the world renowned King Faisal Foundation. They are a tribute to scientific, literary and cultural research, thus contributing to the endless and constant quest to expand universal knowledge.
Your Royal Highness's own role over so many years as the Foundation's Director-General is to be warmly congratulated as is your role as an artist and national patron of the arts.
As a member of the Portuguese Government, I would like to reiterate the fact that we consider this generous invitation to signify a great distinction for Portugal, thus fostering our enthusiastic participation in the most important inter-cultural programme of Saudi Arabia as well as the scientific knowledge award ceremony in the Islamic and Arab world, which has major impact worldwide.
As Minister of Culture, I'm particularly delighted to reap inspiration from the lucid vision that prevails over the ongoing activities of the Foundation, which has wisely focused its sights on expanding the frontiers of knowledge and cultural understanding between the Western world and the Arab world in addition to its national and international philanthropic goals.
I would therefore like to emphasise our gratitude to Your Royal Highness for the opportunity granted to us by means of your gracious invitation to take part in this event.
It also gives me great pleasure to record another important aspect associated to our visit.
On the occasion of Your Royal Highness' Official Visit to Portugal in September 2005, we expressed our intention to foster closer ties between the Kingdom of Saudi Arabia and the Portuguese Republic, strengthening contacts that have been maintained between our countries over many centuries and thus engendering reciprocal advantages in a wide range of fields.
The presence of an extensive Portuguese official delegation in Riyadh, including individuals from many different areas of interest, is the material expression of this commitment.
On the basis of ancestral Portuguese-Arab relations, that have originated a varied and uniquely rich heritage, we are now reviving dialogue between our two nations, as a natural consequence of our common historical legacy.
We are building this new sphere of collaboration in the cultural field, in the conviction that the strongest foundation for ties between civilisations lies in reciprocal knowledge of the creativity of our peoples and the mutual respect thereby generated.
For this purpose, we have brought a Portuguese painting and photography exhibition to Riyadh, including works by some of the country's leading contemporary artists, dedicated to the theme of the Landscape and revealing distinct perspectives and multiple representations associated to Nature.
The diversity of the works inspires different sensations and reveals a wide array of outlooks, demonstrating the wealth of inspiration deriving from the co-existence, in space and time, of multiple visions associated to the same reality.
By means of this initiative, we also intend to respond to the generous gesture made by Your Royal Highness to the Portuguese people, when just over a year ago, you brought us a fine art exhibition featuring warm colours and exotic brilliance of the landscapes of your country, that we were delighted to host in the National Palace of Sintra under the High Patronage of His Excellency The President of the Portuguese Republic.
As with the former exhibition, the present exhibition aims to reach beyond pure enjoyment of works of art. It also aims to bring Portugal to the hearts and minds of the Saudi Arabian people.
It will inspire us to harbour the more ambitious objective of promoting re-encounters and re-initiating dialogues, whose strategic pillar will obviously be culture, but which will also embrace other fields, in particular political and economic dimensions.
Anchored to cultural exchanges, whose very diversity illustrates the attributes that all men and women share in common, we believe that other forms of pacific and tolerant ties, will hereby flourish, with obvious benefits in terms of sharing experiences between civilisations and fostering peace and cohesion amongst peoples.
I would like to conclude, by reiterating, on behalf of the Portuguese Government and the members of my official delegation accompanying me, our profound thanks for the warm hospitality with which we have been received in the Kingdom and the great care dispensed to us, by the Royal Court and the Royal Government of Saudi Arabia. We consider this visit to be of the greatest interest and importance, given the tremendous potential for mutual approximation that may hereby be generated.
May I also extend my thanks for the role played by Painting & Patronage in their own efforts during the past two years. I especially want to thank Anthony Bailey for bringing the initiative to Portugal and for his dedication in ensuring its success here in Saudi Arabia.
To HE The Ambassador of the Kingdom of Saudi Arabia, Dr Mohamed Al-Rashid, a final word to express my acknowledgement and sincere thanks for his important role in furthering our cultural links as well as for his always amiable and generous cooperation.
Finally, Your Royal Highness, please allow me to convey my respectful and cordial greetings to the Custodian of the Two Holy Mosques King Abdullah bin Abdul Aziz Al-Saud, his family and the Saudi Arabian people.